KING MOUNTAIN - Wrath Of The Gods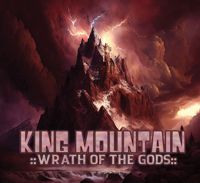 17.00 Euros TTC

Sixième album studio du groupe avec la présence comme invitée de TANIA KIKIDI au chant.
Albums Originaux - Hard Rockin' Bands - CD - 2023
1. Tears Of The Earth
2. Firebringer
3. Revolution Rising
4. Evil Deadly Nights
5. Midas Touch
6. Until The Day I'm Gone
7. Axecalibur
8. Sons Of The Storm
9. Retribution
10. Wrath Of The Gods

L'article sélectionné a bien été ajouté à votre panier.