SOUTHERN LOCOMOTIVE BAND - Back in Town Tonight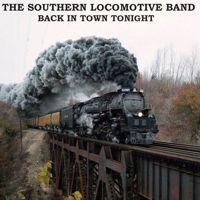 15.00 Euros TTC

Troisième album du groupe qui entre temps est devenu un quartette avec l'adjonction d'un pianiste en la personne de John Suveizdis !
Albums Originaux - Southern Rock - CD - 2022
1. Back in Town Tonight
2. Money's All Done Spent
3. Walk The Line
4. Float My Way To Freedom
5. The Losing Hand
6. The Billbox
7. Dixie Flyer
8. End Of The Line
9. Met You In A Dream
10. Ashes To Ashes
11. The Afterlife

Danny Southern – guitar, madolin, organ & vocals
Curtis Hummer – drums & percussion
John Suveizdis – organ, piano, mellotron & background vocals
Greg Carter – bass, mandolin, organ, percussion & background vocals
L'article sélectionné a bien été ajouté à votre panier.