HUNDRED SEVENTY SPLIT - The Story So Far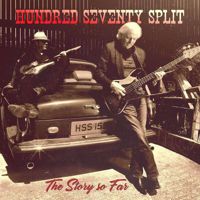 22.00 Euros TTC

Ten years after les débuts du groupe, Leo Lyons propose une rétrospective de son projet parallèle avec Joe Goosh.
Compilation - Classic Rock - CD - 2022
1. The Smoke
2. Going Home
3. The Devil To Pay
4. Gonna Dance On Your Tombstone
5. Good Morning Little Schoolgirl (live)
6. Pork Pie Hat (live)
7. The Game
8. It's Coming Back Around
9. Love Like A Man (live)
10. I'm Going Home (live)
11. I Grew Up On Muddy Waters (live)
12. She's Got The Mojo (live)

L'article sélectionné a bien été ajouté à votre panier.