KING MOUNTAIN - Kingdom Of Shadows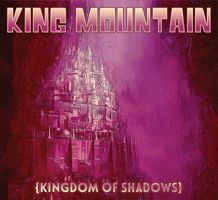 16.00 Euros TTC

Déjà le quatrième album studio pour ce superbe power trio de hard rock bluesy !
Albums Originaux - Hard Rockin' Bands - CD - 2021
1. Back On The Ground
2. Sister Freedom
3. She's In My Blood
4. Ruined In Flames
5. Out In The Cold
6. Hidden In The Shadows
7. Into The Night
8. Winter
9. Slaves Of The New World

L'article sélectionné a bien été ajouté à votre panier.