RHYOLITE SOUND - Mojave Gold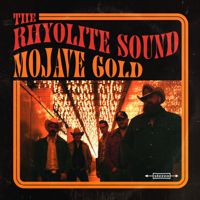 15.00 Euros TTC

Second album de ce groupe de Las Vegas qui mélange le rock sudiste, le honky tonk et le country rock.
Albums Originaux - Southern Rock - CD - 2021
1. On Stolen Time
2. Margaritas & Cocaine
3. He Can Have Here
4. Ain't No Outlaw
5. Why You Been Gone So Long
6. The Road To Losing My Mind
7. Setting Me Up
8. Trainwreck
9. Downtown
10. I Think Too Much, When I Drink Too Much

Larry Reha - guitar & vocals
Erik Alesi - guitar & vocals
James Caselton - guitar
Jason Aragon - bass
AJ Palluck - drums
L'article sélectionné a bien été ajouté à votre panier.