MOUNTAIN OF POWER - Volume 4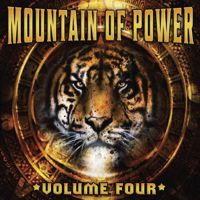 16.00 Euros TTC

Le guitariste Janne Stark et ses nombreux invités revisitent certains classiques du rock seventies (THIN LIZZY, WISHBONE ASH) et des titres plus obscurs ! Les amoureux de la guitare vont en prendre plein les esgourdes !
Albums Originaux - Hard Rockin' Bands - CD - 2020
1. Are You Ready, Gonna Creep Up On You (Thin Lizzy)
2. Overdrive, Do It Up (Riot)
3. Satin Peacock (Legs Diamond)
4. When Your Time Has Come (Bux)
5. You Got My Soul (Dirty Tricks)
6. Looking For Love, And If You Could See Me Fly (The Babys)
7. Humble (Bang)
8. Man From Mecca, Hard Times, Burning (Sweet)
9. Sweet Wealth (Rockicks)
10. Hit The Hard Way (1994)
11. Don't Come Back, Right Or Wrong (Wishbone Ash)
12. Things And Thoughts (Dirk Steffens)
13. Woman Tamer (Sir Lord Baltimore)
14. In My Eyes (Three Man Army)

L'article sélectionné a bien été ajouté à votre panier.