BLACK STONE CHERRY - Black To Blues, Volume 2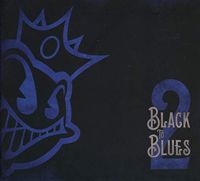 12.00 Euros TTC

Deuxième partie du tribute au blues de Black Stone Cherry.
Albums Originaux - Blues - CD - 2019
1. Big Legged Woman
2. Me & The Devil Blues
3. All Your Love (I Miss Loving)
4. Down In The Bottom
5. Early One Morning
6. Death Letter Blues

L'article sélectionné a bien été ajouté à votre panier.