CRAIN, BILLY - Color Blind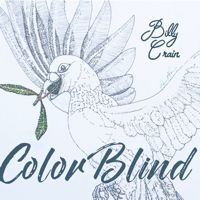 12.00 Euros TTC

Nouvel album studio de l'ancien guitariste des OUTLAWS et du HENRY PAUL BAND. Chaque CD est signé de la main de Billy en personne !
Albums Originaux - Southern Rock - CD - 2019
1. T. Petty
2. American Idols
3. My Name Is Eli
4. Guitarmageddon
5. Colorblind
6. Almost Everything
7. I Got The Girl
8. Tiny Kingdoms
9. HWHL
10. Black Pearls
11. Peacemaker

All songs by Billy Crain except « Colorblind » by Billy & Sandy Crain and « Guitarmageddon » by Billy Crain & Dale Oliver.
Recorded, mixed and mastered by Billy Crain at the Spiritual Lounge, Smyrna, Tennessee, U.S.A.
L'article sélectionné a bien été ajouté à votre panier.