WYNANS, REESE - Sweet Release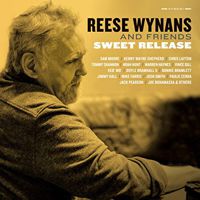 21.00 Euros TTC

Avec Double Trouble, Warren Haynes, Jimmy Hall, Jack Pearson, Kenny Wayne Shepherd, Bonnie Bramlett, Joe Bonamassa, Doyle Bramhall II, Vince Gill, Mike Farris...
Albums Originaux - Blues - CD - 2019
1. Crossfire
2. Say What!
3. That Driving Beat
4. You're Killing My Love
5. Sweet Release
6. Shape I'm In
7. Hard To Be
8. Riviera Paradise
9. Take The Time
10. So Much Trouble
11. I've Got A Right To Be Blue
12. Soul Island
13. Blackbird

L'article sélectionné a bien été ajouté à votre panier.