TROWER, ROBIN - Coming Closer To The Day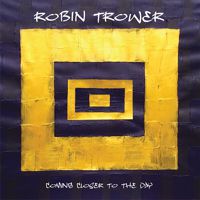 21.00 Euros TTC

Nouvel album studio, toujours entre rock et blues. Le poids des ans ne semble décidément avoir aucune prise sur le guitariste...
Albums Originaux - Classic Rock - CD - 2019
1. Diving Bell
2. Truth or Lies
3. Coming Closer to the Day
4. Ghosts
5. Tide of Confusion
6. The Perfect Wrong
7. Little Girl Blue
8. Someone of Great Renown
9. Lonesome Road
10. Tell Me
11. Don't Ever Change
12. Take Me with You

L'article sélectionné a bien été ajouté à votre panier.