McTELL, BLIND WILLIE - Atlanta Twelve String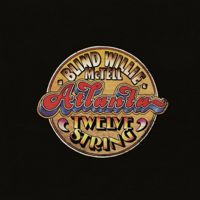 16.00 Euros TTC

180 gram audiophile vinyl pressing. Gatefold cover.
1LP - 1972
Side A
1. Kill It Kid
2. The Razor Ball
3. Little Delia
4. Broke Down Engine Blues
5. Dying Crapshooter's Blues
6. Pinetop's Boogie Woogie
7. Blues Around Midnight
8. Last Dime Blues
Side B
1. On The Cooling Board
2. Motherless Children Have A Hard Time
3. I Got To Cross The River Jordan
4. You Got To Die
5. Ain't It Grand To Live A Christian
6. Pearly Gates
7. Soon This Morning
L'article sélectionné a bien été ajouté à votre panier.