TROUT, WALTER - Survivor Blues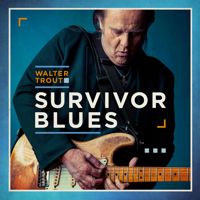 21.00 Euros TTC

Nouvel album studio avec ROBBIE KRIEGGER (The Doors) comme invité.
Albums Originaux - Blues - CD - 2019
1. Me My Guitar And The Blues
2. Be Careful How You Vote
3. Woman Don't Lie (feat. Sugaray Rayford)
4. Sadie
5. Please Love Me
6. Nature's Disappearing
7. Red Sun
8. Something Inside Of Me
9. It Takes Time
10. Out Of Bad Luck
11. Goin' Down To The River (feat. Robby Krieger)
12. God's Word
L'article sélectionné a bien été ajouté à votre panier.