GRATEFUL DEAD - Long Strange Trip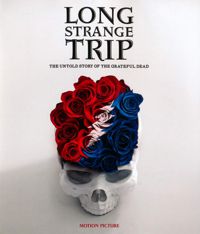 29.00 Euros TTC

ATTENTION DVD ZONE 1 : USA & CANADA
L'histoire du groupe à travers documents et interviews. Pas de sous-titrage en français...
2DVD - 2018 - Zone 1 (USA & Canada only) - Jam Bands
Long Strange Trip: The Untold Story Of The Grateful Dead is The Grateful Dead's first official career-spanning documentary. Includes never-before-seen live performance footage woven with intimate interviews from surviving band members and insiders, and, of course,deadheads, executive producer Martin Scorsese and award-winning director Amir Bar-Lev deliver an enthralling 4-hour narrative of theDead's 'long strange' journey. A must-have for anydeadhead or rock-doc enthusiast.
L'article sélectionné a bien été ajouté à votre panier.