CROSS CUT SAW - One Road Home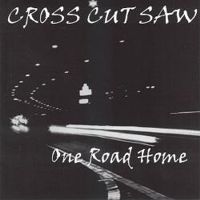 15.00 Euros TTC

Inspiré par tous les groupes de southern rock des 70's, Cross Cut Saw faisait partie de cette nouvelle génération de groupes sudistes qui s'est fait connaître grâce à Internet au début des années 2000. Contient avec "The Other Side", un titre construit "à la Free Bird" !
Albums Originaux - Southern Rock - CD - 2003
1. Broken Dreams
2. Southern Music
3. Three Days
4. Little Miss Lonely
5. Wait Until Tomorrow
6. Leave It All Behind
7. Honkey Tonk Driftin'
8. Nothing Stops The Rain
9. Grass Of My Home
10. Working Man
11. I Can Wait Another Day
12. The Other Side

Marc Parker – lead guitar & vocals
Gary Winstanley – bass & vocals
John Cochran – guitar & vocals
Chris Malone – drums & vocals
L'article sélectionné a bien été ajouté à votre panier.