WHITESNAKE - The Purple Tour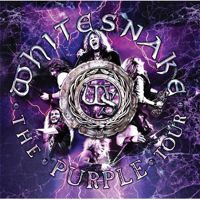 20.00 Euros TTC

David Coverdale rend hommage au groupe dont il est issu... DEEP PURPLE !
Albums Originaux - Hard Rockin' Bands - CD - 2017
1. Burn
2. Bad Boys
3. Love Ain't No Stranger
4. The Gypsy
5. Give Me All Your Love
6. Ain't No Love In The Heart Of The City
7. Mistreated
8. You Fool No One
9. Soldier of Fortune
10. Is This Love
11. Fool For Your Loving
12. Here I Go Again
13. Still Of The Night

L'article sélectionné a bien été ajouté à votre panier.