JEFFRIES, GARY - I Ain't Done Yet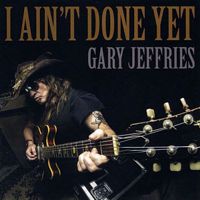 15.00 Euros TTC

En 2011, Gary Jeffreis avait défrisé tout son monde avec son album "Middle Class Man" (élu album de l'année par les lecteurs de Bands Of Dixie) ; Il aura fallu attendre six ans pour avoir son successeur, mais l'attente n'était pas vaine...
Albums Originaux - Southern Rock - CD - 2017
1. Country Born Blood
2. Deeper Shade Of Blue
3. Dixie Crush
4. Fell In Love On The Bayou
5. Get What's Comin'
6. Mad Dog Saloon
7. One Time Long
8. She's Got Me Callin'
9. Smokin' Gun
10. Ticket On The Train
11. Who'll Stop The Rain
12. You Got Your Ways
13. Ain't Done Yet
14. John David

Gary Jeffries – guitar & vocals
Chad Clark – drums
John Goodwin – guitar & dulcimer
Chris Turbis – keyboards
L'article sélectionné a bien été ajouté à votre panier.