BLINDSTONE - The Seventh Cycle Of Eternity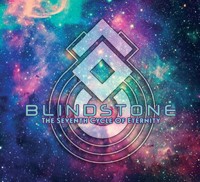 BLINDSTONE
The Seventh Cycle Of Eternity
16.00 Euros TTC
Cet article n'est plus disponible.
Bien que MARTIN J. ANDERSEN ait rejoint BLINDSIDE BLUES BAND comme guitariste, il ne laisse pas tomber son groupe d'origine comme le prouve ce septième album du power trio.
Albums Originaux - Hard Rockin' Bands - CD - 2016
1. Dead Man's Blues
2. Rolling
3. Rebel in Black
4. On My Way
5. Looking Back
6. By the Suns of Warvan, You Shall Be Avenged
7. Thunder From The North
8. A Love Manifesto
9. Stonesnake
10. Once You See The Signs
11. Power of Soul

L'article sélectionné a bien été ajouté à votre panier.