VARIOUS ARTISTS - Muscle Schoals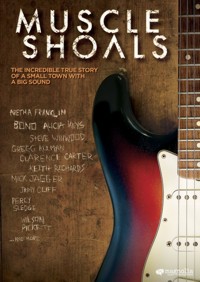 18.00 Euros TTC

Documentaire sur un des studios les plus mythiques de l'Alabama qui ont vu passer notamment LYNYRD SKYNYRD, les ALLMAN BROTHERS, BLACKFOOT, etc...
DVD - 2012 - Toutes zones (All) - Southern Rock
Located alongside the Tennessee River, Muscle Shoals, Alabama is the unlikely breeding ground for some of America's most creative and defiant music. Under the spiritual influence of the "Singing River" as Native Americans called it, the music of Muscle Shoals has helped create some of the most important and resonant songs of all time. At its heart is Rick Hall who founded FAME Studios. Overcoming crushing poverty and staggering tragedies, he brought black and white together in Alabama's cauldron of racial hostility to create music for the generations. He is responsible for creating the "Muscle Shoals sound" and The Swampers, the house band at FAME that eventually left to start their own successful studio, known as Muscle Shoals Sound. Greg Allman, Clarence Carter, Mick Jagger, Etta James, Alicia Keys, Keith Richards, Percy Sledge and others bear witness to Muscle Shoals' magnetism, mystery and why it remains influential today.
111 minutes approx. + special features : 33 minutes approx.

L'article sélectionné a bien été ajouté à votre panier.