THIN LIZZY - The Outlaw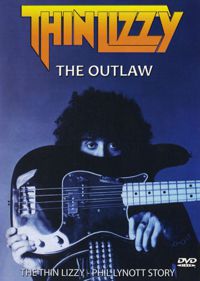 5.00 Euros TTC

DVD - 2010 - Zone 2 - Hard Rockin' Bands
An in-depth, fascinating and massively entertaining account of the life and career of legendary rock star Philip Lynott. He was the founding member of Thin Lizzy, a man whose talent is hailed universally but whose early life of poverty is less well documented.

This program features interviews with Phil Lynott, fellow band members, friends, and family. It also includes rare concert and television footage; clips from some of the great Thin Lizzy gigs, and classic Thin Lizzy videos.

This DVD contains interviews with: Jim Fitzpatrick, Smiley Bolger, Laurence Archer, Nick Tauber, Phlomenia Lynot, Sean Meaney, Dennis Keeley and Brian Robertson.

- 2.0 Stereo
- 5.1 Surround

Running time : 125 minutes

L'article sélectionné a bien été ajouté à votre panier.