GOV'T MULE - Rising Low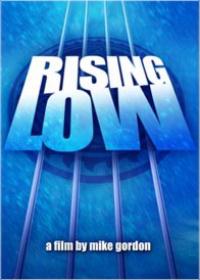 26.00 Euros TTC

DVD - 2002 - Z 1 -
The Making Of "The Deep End" by Mike Gordon

On bass : Jack Bruce, Oteil Burbridge, Jack Casady, Les Claypool, Bootsy Colins, Billy Cox, John Entwistle, Flea, Roger Glover, Mike Gordon, Larry Graham, Alphonso Johnson, Phil Lesh, Stefan Lessard, Tony Levin, Me'shell N'degeocello, Jason Newsted, George Porter Jr., Rocco Prestia, Dave Schools, Chris Squire, Mike Watt, Willie Weeks, Chris Wood.
Plus : Gregg Allman, Rob Barraco, Randall Brmblett, Jerry Cantrell, Audley Freed, David Grisham, Eddie Harsch, Chuck Leavell, Little Milton, Danny Louis, Gary Lucas, Page McConnell, John Medeski, Johnny Neel, Art Neville, John Scofield, Pete Sears, Derek Trucks, Bernie Worrell.
L'article sélectionné a bien été ajouté à votre panier.